Our March Auction Campaign hit a 'campaign trail' to rival the candidates of our recent Local Government elections this month!
We had the unique opportunity of taking to Auction a 'No Reserve' allotment which not only SOLD under the hammer but helped build interest and enquiry into the remaining allotments.
Leading up to the Auction event, the two-week campaign promoting the "Richana Estate' land sales, sold 5 blocks of land, and 2 of the no reserve properties resulted in one selling prior and the other under Auction. The two week campaigned featured a radio advertisement running 15-second adverts across two local stations for the two-week lead-up, as well as the weekly newspaper layouts. The campaign also targeted local builders, through phone contact and direct email, who either had clients looking to build, or building a show home for their portfolio.
Our Agents phone ran hot, as well as increased phone traffic to our Office, which resulted in 8 registered bidders. The campaign illustrated that while there were buyers in our marketplace, they are still shy when it came to stepping up to that finalisation bid, with three of the residential sales returning to sale, and the remaining allotments going to strong post negotiations.
We will be posting a more detailed result as the negotiations finalise.
As Auction Agents our job is to bring the market to your property, and we believe an auction sale is an ideal way to sell your home, for instance, a four-week campaign on the market, helps gain market intelligence when dealing without a listed price, by allowing the 'market' reveal the price, and thus is a highly effective approach.
With such a strong result in a fragile marketplace, this event has lead to our two Auction Agents receiving another 7 properties this week to take to the 18th of April Pop-Up Auction Event.
To keep up-to-date with our Pop-Up Auction Event, follow our Facebook Page or visit our Website.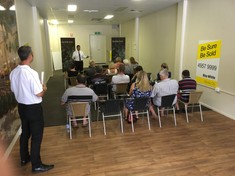 Pop-Up Auction Event – 21st March 2016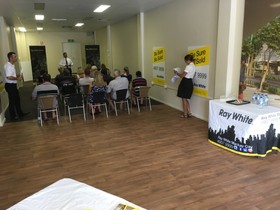 Buyer's only event … as our Seller's were out of town, or inter-state.