Updated: August 2016
With the completion of our August Auctions results, we finished the month with a clearance rate of 62% out of a total of 52 Auctioned Properties since January 2016. While not all of our Auction sessions have had a full attendance ratio, or sold directly under the hammer, we are attracting interested buyers. How does this help you … it's leading to pre & post-auction sales. So it's a sale no matter what the outcome.
We are selling these properties within the exclusive agency period, with an average day on market for Auction listings sitting at 67 days.
Our Auction Results speak for themselves.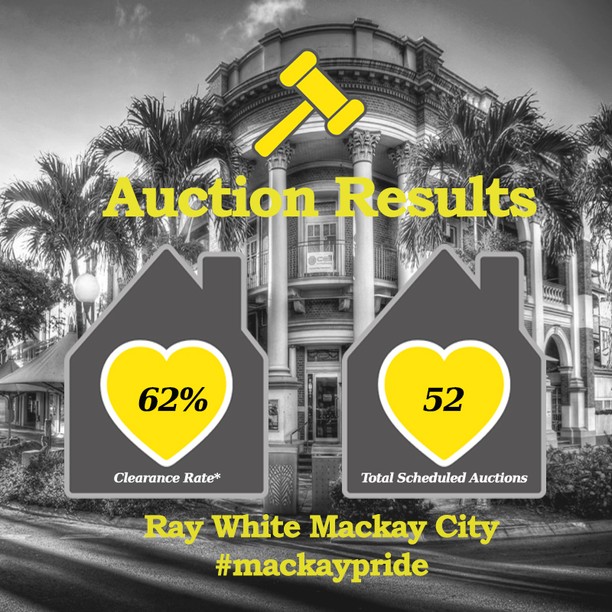 Updated: March 2016
Come along and see how Ray White Mackay City is taking Auctions to a new forefront in Mackay.
We have recently held two events so far this year. In total the two events have secured comforting results for our clients, with:
9 Sold
3 Received bids
2 Moved to our Rental Division
Our March Auction is currently underway, and results will be posted as soon as possible.
We have 3 more Auctions remaining for the first half of the year! Make sure you contact our Office on 07 4957 9999, to find out where the next location will be held for our Monday 21st March Auction.